Givat Halfon is without doubt the best movie of the Israeli cinema. And you might wonder why. A zero budget movie, shot in the desert with no scenery and a plot you just can't find no matter how hard you try. So, should this be of such importance? Or are all those people crazy?
The answer is very simple. Giv'at Halfon Eina Ona is THE film that broke all the barriers in the culture present in those days. It was first screened in a country that was shaken by wars. In a country where the army was something saint. Still, despite it all, the army was made of simple people.
Almost every Israeli that saw the movie can identify itself with one of the characters or the situations presented. And what characters does the movie have! A true comedy is told through their absurd actions and comments, you'll like them in a second. This is a movie that doesn't hold any grudges and doesn't want to change the world.
Giv'at Halfon Eina One is just a movie portraying friends trying to enjoy life.
-Crasus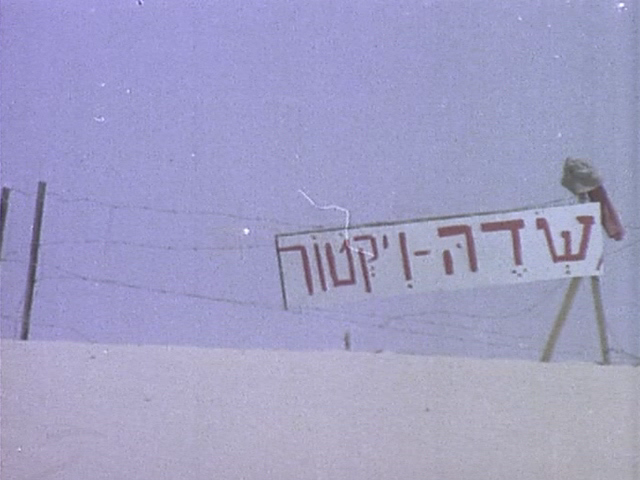 http://filepost.com/files/b354da59/Assi.Dayan.1976.Giv'at.Halfon.Eina.Ona.DVDRip.XViD-KG.avi
http://filepost.com/files/4mdaab3c/Assi.Dayan.1976.Giv'at.Halfon.Eina.Ona.DVDRip.XViD-KG.srt
Language:Hebrew
Subtitles:English – .srt