South Korean maverick Kim Ki-duk takes a scalpel to the local obsession with
appearances in "Time," in which a young couple resort to plastic surgery to perk their relationship — with unexpected results. Though typically centered on a high-concept idea, film is more of a conversation piece than Kim's usual pics, recalling recent works by fellow Korean helmer Hong Sang-soo, with its coffee shop meetings and ironic playfulness. Largely going the distance, this one looks to appeal to Kim's established fanbase rather than make new friends, and has already been sold to 15 territories, mostly in Europe and Latin America.
Film requires a proper understanding of just how popular cosmetic surgery is in South Korea — and not just with movie stars. A recent estimate reckoned 50% of women in their 20s have gone under the knife, and a growing number of men, too, to achieve the goal of ul-jjang, a perfect face.
In the first of many scenes in the same coffee shop — all of which end in either tantrums or broken crockery — pretty Se-heui (Park Ji-yeon) has a major jealousy fit when she thinks b.f. Ji-woo (Ha Jeong-woo) is eyeing some other women. Back home, saying she feels inadequate with her "same boring old face," she finds Ji-woo is responsive to her lovemaking only when she tells him to think about other women.
Soon after, Se-heui goes AWOL and checks in for plastic surgery, telling the doctor she wants something "different," not "pretty." He says it will take six months for the scars to heal.
Though he's still cut up by Se-heui's sudden disappearance, Ji-woo starts trying to date again. Between a series of unsuccessful blind dates — including a touching interlude with a Plain Jane — he bumps into a woman whose face is covered in bandages while on a ferry boat, only to lose her soon after.
Six months later, Ji-woo falls for a waitress at the coffee shop (Seong Hyeon-ah), whose name is Sae-heui, very close to his onetime g.f.'s. He then receives a note with "I love you" scribbled on it, and signed "Se-heui." Thrown by Se-heui's different looks, Ji-woo is slow to realize the truth — and when he does, she gives him a surprising response that moves the story down other, more bizarre paths.
As usual, Kim is more interested in how obsessive behavior can destroy the very feelings that caused that behavior, rather than the whole paraphernalia of cosmetic surgery per se. And the physical violence in "Time" is done by people to themselves rather than by others. Final shots, showing a sea of ordinary passersby, cheekily broadens pic's theme to embrace the whole nation.
Aside from the play on two almost identically sounding names, script is sometimes confusingly structured, and in its second half doesn't move as smoothly from scene to scene as in Kim's best pics. However, performances are fine by both Ha and Kim Ji-hyeon, as the two leads, and tech credits likewise, in a straightforward, unadorned way.
Originally tipped for a Cannes slot, pic will now open the Karlovy Vary fest June 30. Local release date is still undecided.
(variety.com )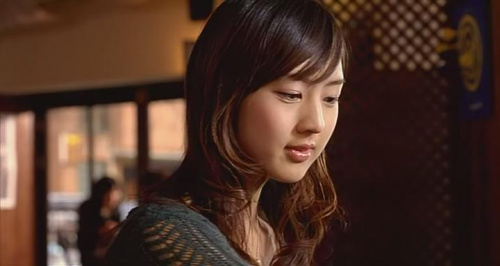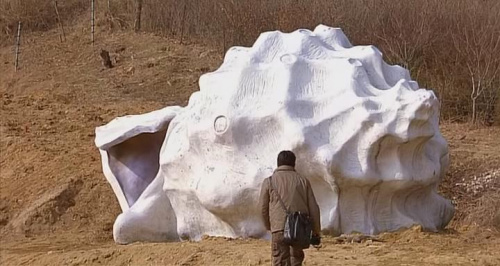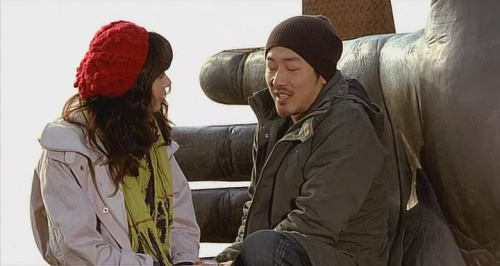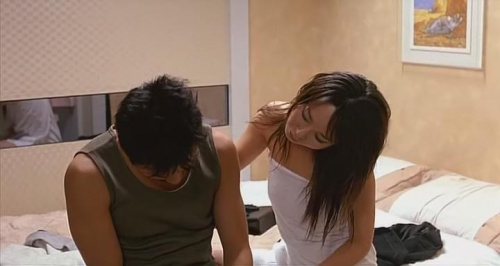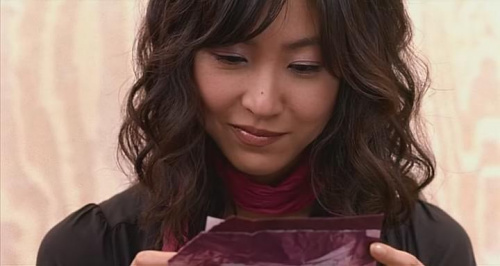 1.37 GiB | 1:38:21 | 720 x 384 | avi
http://nitroflare.com/view/52BF351A7EFE2AC/Time.2006.DVDRip.XviD.AC3.CD1-JUPiT.avi
http://nitroflare.com/view/C9FB6A494BEAA16/Time.2006.DVDRip.XviD.AC3.CD2-JUPiT.avi
http://nitroflare.com/view/B78BD7EC54654AC/Shi.gan2cd.Jupit.rar
Language(s):Korean
Subtitles:English
If you enjoy this blog, you can support it by buying a NITROFLARE premium account from the links above. Thank you for your support