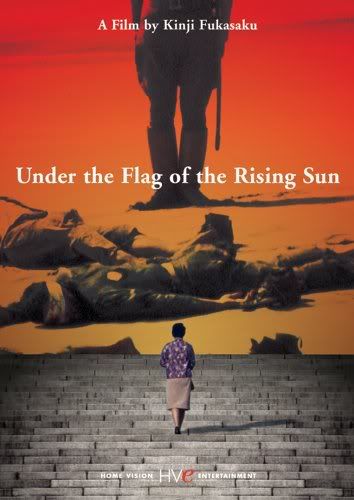 User comment from IMDB: Author: ben morris (shiryuo) from Munich, Germany:
First of all I have to say that this film is really tough.
It's a bit like Rashômon. A widow wants to find out the truth about her husband being apparent executed in the Second World War by Japanese soldiers.
But the administration isn't ready to hand out the documents about his dead. So the woman (Hidari Sachiko) tries alone to find out what really happened, by questioning four survivors who knew her husband. And everybody tells a different story (that's why I compare it with Rashômon, although they are set in different sceneries) and they have different opinions about the dead husband. The end turns out to be more horrible than any of you hard-boiled-audition-viewers might expect. Sorry, just kidding. Kinji Fukasaku does its best to disturb the audience. Compared with Battle Royale, Gunki hatameku motoni is much more real and in its way not entertaining at all, what Battle Royale certainly was. Continue reading →